Check out the latest Stampin up promotions below, for full list of current offers see promotions tab.
I have my own Stampin Up shop if anyone would like to buy anything online.
Check out the new offers in the Stampin up Clearance rack
Envelope Board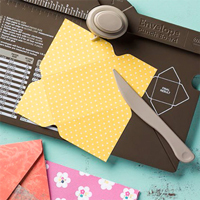 Check out the new envelope punch board only £17.95.
I have used this lots and can say that it's amazing
Undefined Stamp Carving Kit
Fancy having a go at carving your own stamps, then check out the new Stampin Up kit
Valentine Promotions
Check out the new valentine products here
I just love these little monsters above. They come in kits with enough product to make 18 little monsters in blue for pink for only £5.50, so great value too. I think they'd make great party invites for kids as well as valentines day and birthday cards.
If you'd like any more details of an of these products please get in touch.